Friday, May 28th, 2010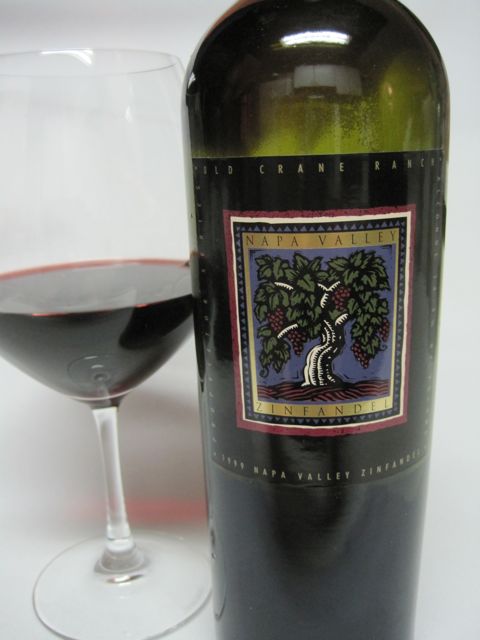 I visited Biale Vineyards back in 2005, when I was living in Napa. It was part of the WineBlogWednesday which seems to be dormant these days. Back then, the intention of that day was to taste a wine from as close to your home as possible. Living in Napa, I couldn't throw a dead animal without hitting a vineyard but I did some investigation to determine that the closest vineyard to my house was owned and operated by Biale. I had a great visit and tasting all those years ago so it was several years later, when I spied an older Zinfandel available in an auction that I went ahead and picked it up; a 1999 Old Crane Ranch Napa Valley Zin.
A nose slightly reminiscent of spun sugar, or that smell when you start to caramelize sugar on the stove and it is just beginning to turn golden brown. The wine was even and smooth and very easy to drink. With very faint hints of dark chocolate and subtle dried, dusty herbs those flavors were not enough to detract or dominate. It has aged well and is a joy to drink. Rich and redolent without burning of alcohol or youth, there is so much to be said for the grace of aging a zinfandel.
Surprisingly sweet entry in the mouth, almost like candy. But it contained flavors that expand into enticing concentrated tones of plum, prune, and dried fig with a back palate of blackberry and boysenberry. Still very rich and dark ruby in color with no hint of brickiness. Showing lots of legs, the wine's only display of age is its incredible soft palate. With fruit and balance, it is smooth and elegant in its boldness.
I imagine that ten years ago, it was a bold representation of heady fruit and alcohol that was best decanted for several hours. Here there is a refinement. A complete and utter joy.